SOFA Expo
5-8 November 2015
Navy Pier, Chicago, USA
I am so excited to announce that I will be taking my work to the prestigious SOFA Expo in Chicago with Craft Scotland. There are just eleven makers showing with Craft Scotland - I am the only one from the Highlands and one of four jewellery designers.
SOFA (Sculpture Objects Functional Art and Design) is the premier gallery-presented art fair dedicated to three-dimensional art and design. SOFA exhibitors are expected to present museum-quality, one-of-a-kind sculpture, objects and functional art and design, all for sale. So you can imagine that I've been quite busy over the summer! I am so excited to finally get to share my new work with you.
The press release for this year's SOFA Expo reads: "Now in its 22nd year, SOFA CHICAGO is the must attend art fair of the year, attracting more than 35,000 collectors, museum groups, curators, and art patrons from around the globe to view museum-quality works of art from 70+ galleries. SOFA CHICAGO recently placed #7 in the USA Today Reader's Choice 10 Best Art Events, after a nationwide competition."
Craft Scotland Project Manager Jo Scott says: "This year will be our fourth showcase at SOFA Chicago and we are delighted to be returning. Our collection this year is an exciting mix of large scale, architectural and sculptural pieces which demonstrates the breadth of work and talent working in Scotland today. SOFA Chicago is the perfect place to showcase this mix of exceptional, inspiring and creative work."
Click on the image to the right to visit Craft Scotland's SOFA page.
My bold, contemporary work in polymer has always been inspired by the organic patterns, textures and colours I see in the natural landscape around me. With "Shards" I have created a vibrant collection of nine unique 'statement' necklaces; each has its own distinct personality but tells a collective visual story with strong colours and distinctive patterns. The pieces are dramatic in scale but ultra light and eminently wearable. The collection is inspired by an antique printed pottery shard I found on the beach at Nairn - a geometric shaped piece of pattern against the plain background of sand, which began the story which you see here...
To take a closer look, click the images on the left.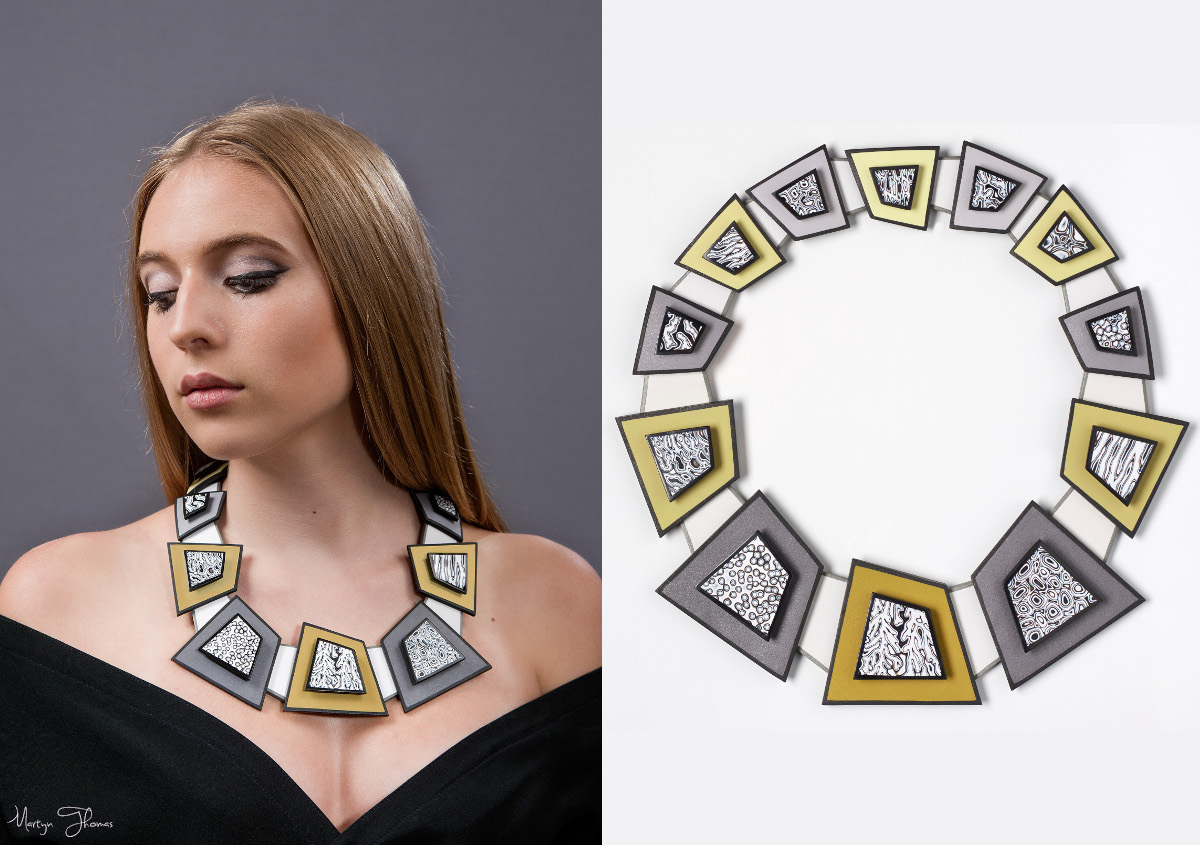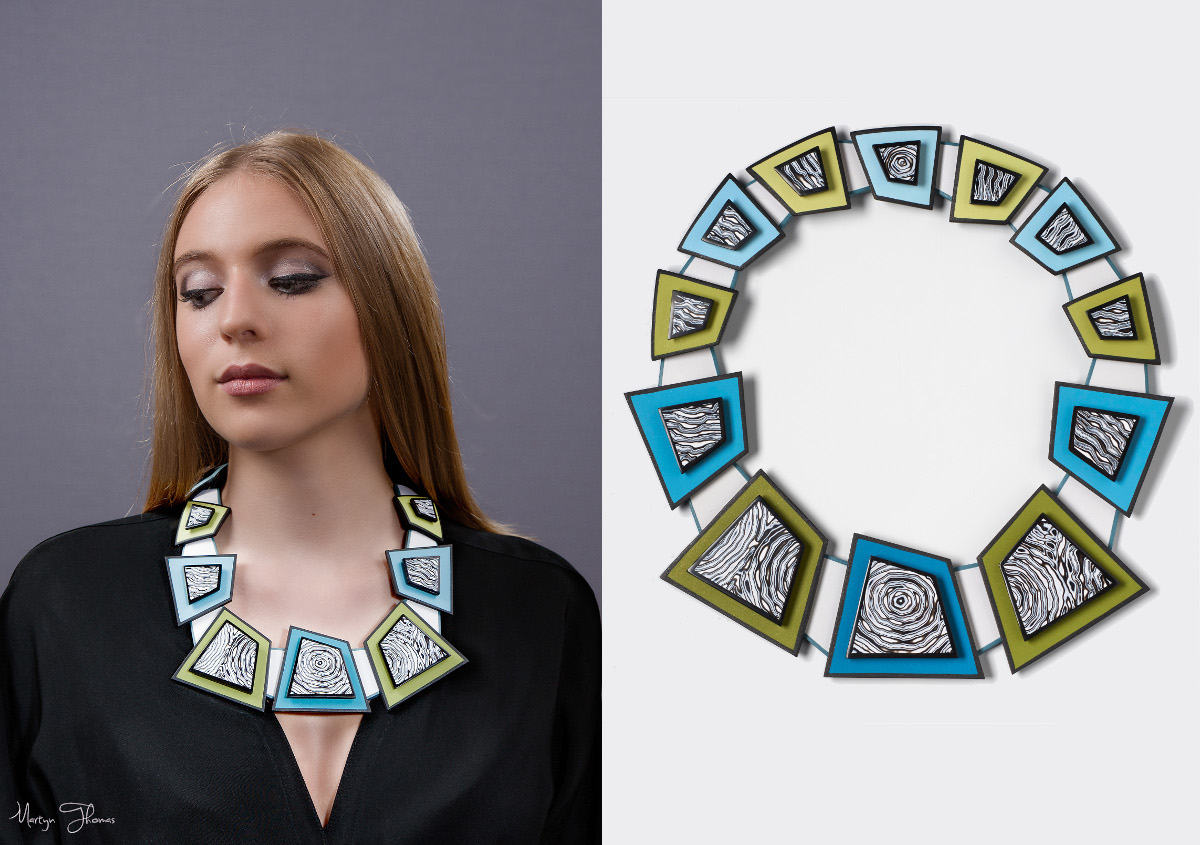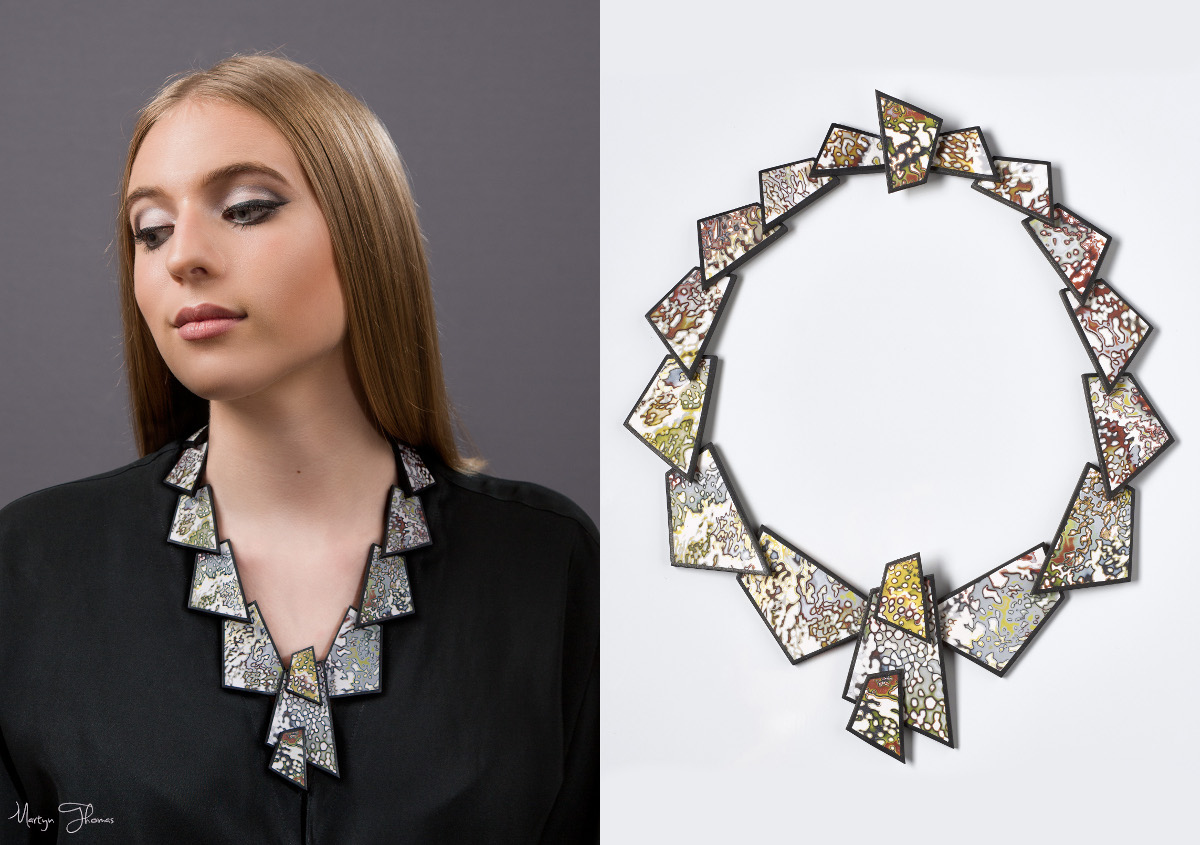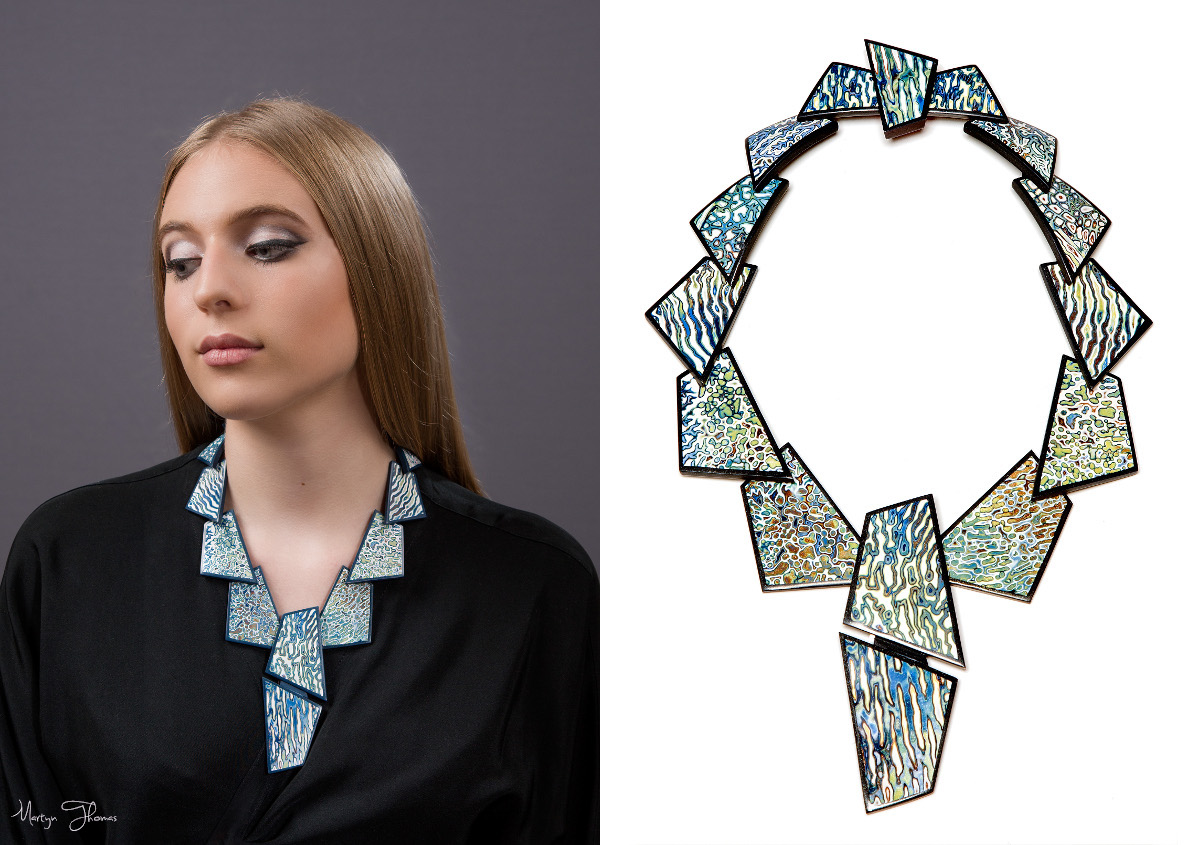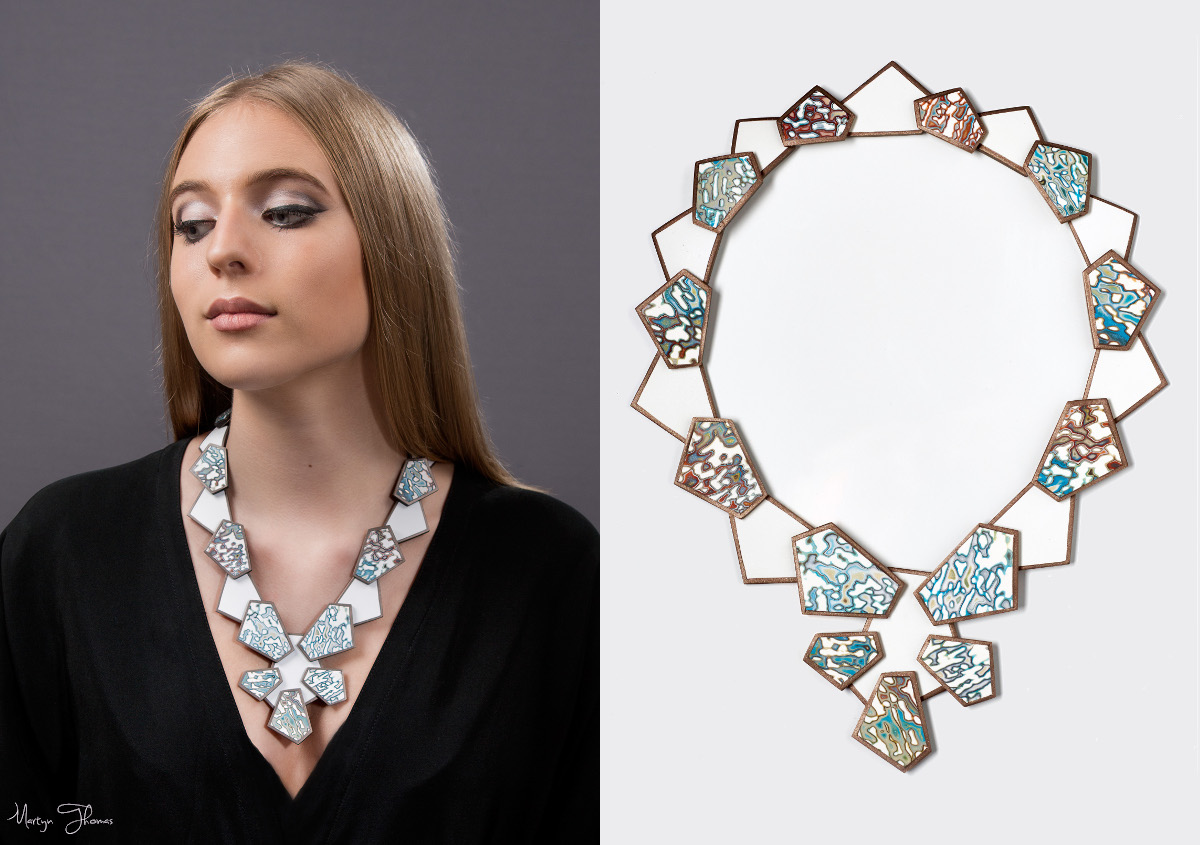 I'm very proud of the lookbook I've created which showcases my work - click below to see more!